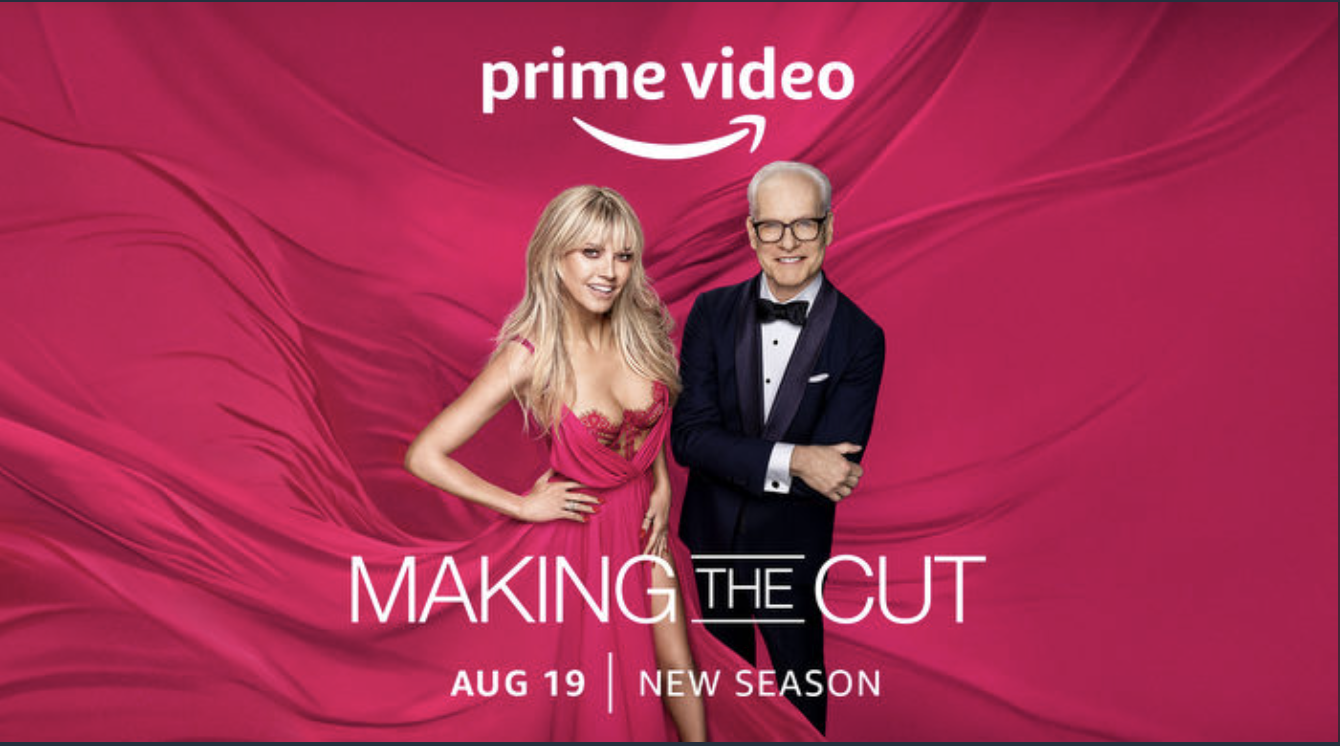 Making the Cut Season 3 (2022) is here! If you're new to Making the Cut, it's the newest show by Heidi Klum and Tim Gunn. After they left Project Runway, they started this new show! Both are Sewing/Fashion Design competitions! It's infinitely better. Making the Cut is looking for the next global fashion brand. They scour the globe for emerging fashion designers who often already have their own fledgling brand underway. Each designer will compete in design challenges to win the ultimate prize- $1million to take their brand to the next level, mentorship to grow a global scale brand, and many bonus prizes along the way like savvy collabs and high-profile features. All with highly-regarded brands and publications in the fashion industry. Not to mention, all the challenges are so thoughtful and awesome, Tim Gunn (the mentor of everyone's dream) is there to be the amazing national treasure that he is, and the entire production from the settings to the runway shows are just amazingly produced.
They really have the best of the best on this show. The designers they choose are not only talented but already have minor cult followings. Judges can include some of my faves like Joseph Altuzarra, Jeremy Scott, and Nicole Ritchie. Along with exclusive judges like Chiara Ferragni, Naomi Campbell, Carine Roitfeld etc. I like Heidi too! She's just such good energy!
For homesewers, seamstresses, and aspiring fashion designers, you know the prizes are amazing even the access to resources like an in-house fabric printing machine, a warehouse of fabrics, visits to Mood, their work studio… All are dreams!! Prizes like retail space for a year at ROW DTLA, partnership with Amazon Fashion, $1million!! Previous bonus prizes are collaborations with Levi's, a feature in CR Fashionbook etc. All are what launches a fashion brand! Anyhoo, the show is dreamy and it's apparent the love that goes into every aspect. One of my current fave shows. I really love Great British Bakeoff too. It's cooking, not sewing, but the same good vibes and great intentions all go into it all AND it's all executed so well. I don't really watch reality shows, but I make an exception for these two!
Making the Cut Season 3 (2022) features 10 designers from 6 different countries like China, Switzerland, Brazil, Canada, and England. The US-based designers alone are extremely diverse. They range from the South like Savannah, Georgia to Chicago, Illinois to Philadelphia, Pennsylvania. And of course, Brooklyn and Los Angeles. They are not only diverse in their regions but in their backgrounds from socio-economic regions to English as a Second Language immigrants. Which will all bring very unique perspectives and flair. I love it!
If you haven't seen Making the Cut before and are into Sewing or Fashion Design, I highly recommend it! See here for ways to watch or how to buy the winning looks from your fave designer! Each episode's winning designs are available for sale in real time (as soon as the winner is announced) in the Making the Cut Store! See also, all my posts on Making the Cut for my recaps on previous seasons, designers' looks, and much more!
Season 3 Designers
Judges: Jeremy Scott, Nicole Ritchie, Heidi Klum.
Guest Judges: Chloe x Halle, Jason Bolden, Wisdom Kaye
Winner: ??? Making the Cut Season 3 is still underway. Who is your current pick for the winner?
Ways to Watch
All seasons of Making the Cut are available on Amazon Prime Video.
Amazon Prime Video comes free with an Amazon Prime Membership or can be purchase alone.
More ways to watch found on IMDB. More detailed info can be found on Wikipedia and Instagram.
Making the Cut, first launched on Amazon Prime Video in 2020, is an Amazon Original Series. All image credits in this post are copyright of Amazon Studios.
Where to Buy
Making the Cut Homepage here.
Making the Cut Store here.
Amazon Fashion here.