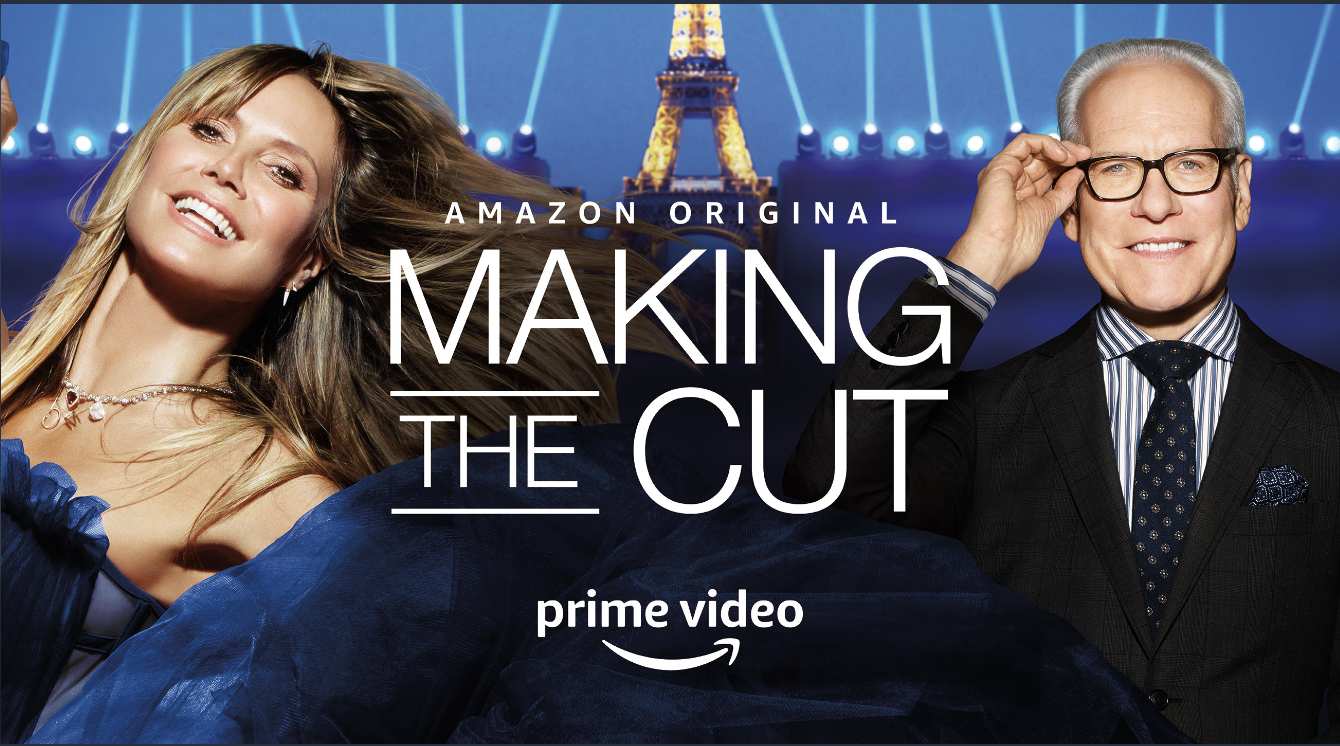 I recently got into Making the Cut: Season 1 (2020) which just launched its newest season, Making the Cut: Season 3 (2022), which is out now! I **died** over Esther Perbandt and got hooked! The challenges, venues, and judges were also amazing too! Not to mention the clever play on word puns and idioms for the name of the show! e.g. "cut & sew" and not getting voted off! The show is just "everything" and I am a huge fan!
For those familiar with Project Runway, both are Sewing/Fashion Design competitions for aspiring designers hosted by Heidi Klum and Tim Gunn who I love (the mentor of everyone's dreams)! Making the Cut is similar to Project Runway but next level! It is the new show created by Heidi and Tim after they left Runway.
The main difference is Making the Cut seeks the next global designer who will be able to grow and helm a global fashion brand. They raised the bar significantly in every facet and the winnings astronomically! The show is both a very unique opportunity for designers but also a unique collaboration for the franchise and Amazon. Wholly, a marriage of Tech/Reality TV/Fashion only the backing and collaboration of Amazon can help realize. It's like a Reality TV Series x Tech Incubator all in one. The show also has an interactive aspect to it. Winners of each challenge have 1 winning design available for sale immediately after the winner is announced on Amazon in the Making the Cut Store!
All the designers have to do? Is show their creative genius can sustain designing for a global fashion brand. From accessible affordable looks to couture for different countries, cultures, trends, and body types! 12 emerging designers looking to take their brand to the next level, compete for 3 top spots to show a finale runway collection. Making the Cut funds this finale collection and orchestrates the entire runway show for these top 3 finalists. Judges choose a winner based on their finale show!
Winnings are extraordinary! The winner will receive $1 million, a year-long mentorship to grow their global business in every facet, and their winning collection will be sold on Amazon. There are also ultra-hip and hype-worthy prizes along the way like high-profile collaborations. Each episode may have a mini-prize that is often based on what the designers might really like for their brand or just very coveted for any designer looking to become the next great designer!
The entire series is extremely well done from contestants and venues chosen, to challenges concocted, to judges like Altuzarra, Carine Roitfeld, Jeremy Scott, Naomi Campbell, Nicole Ritchie, to prizes. The whole production is hip and fresh, yet savvy and sophisticated, and really capture the essence of the challenges, locations, and purpose of the show.
For home-sewers, seamstresses, and aspiring fashion designers it can be a wonderful show for inspiration or just to see what creative designs people come up with. You may also have very definitive tastes and opinions on what you love and don't love! This show is chock-full of some amazing designers! So far each season has one that is just AH-MAZING! See below for ways to watch or where to buy! See all my posts on Making the Cut!
Here are some of my faves from Season 1 along with the finale collections.
**Warning: Spoilers Ahead**
SEASON 1 RECAP
In Making the Cut: Season 1, they literally went global in their quest for their first global fashion brand. 12 designers embark on a whirlwind journey with challenges taking place in New York, Paris, and Tokyo soaking up local culture and current trends to create inspired looks. Challenges include conceptualizing (and executing) a pop-up shop in Hudson Mercantile, collaborations with Puma, and a photoshoot with digital media campaigns in mind. My fave judges are Nicole Ritchie and Joseph Altuzarra! Collection "Runway-Offs" can include venues like shutting down Rodeo Drive in Los Angeles or in Paris with the Eiffel Tower as the backdrop! Threads Magazine (I love!), has some great posts. The Cool Table also has some great photos.
SEASON 1 DESIGNERS
Judges: Naomi Campbell, Nicole Ritchie, Joseph Altuzarra, Carine Roitfeld, Heidi Klum, Chiara Ferragni
Finalists: Jonny Cota, Esther Perbandt, Sander Bos
Winner: Jonny Cota
FAVE LOOKS
My fave designer was Esther Perbandt !!! I died over everything she made. Her style, sophistication, creative direction/style, and construction were EV-UHRR-RREE-THING! Here is just a small sampling. Her website now has many of her designs from her finale collection for sale. Check them all out along with accessories and other accoutrements, all from the "Esther Universe".
FINALIST COLLECTIONS
Esther Perbandt "Hungry for Life"
Jonny Cota "Metamorphosis"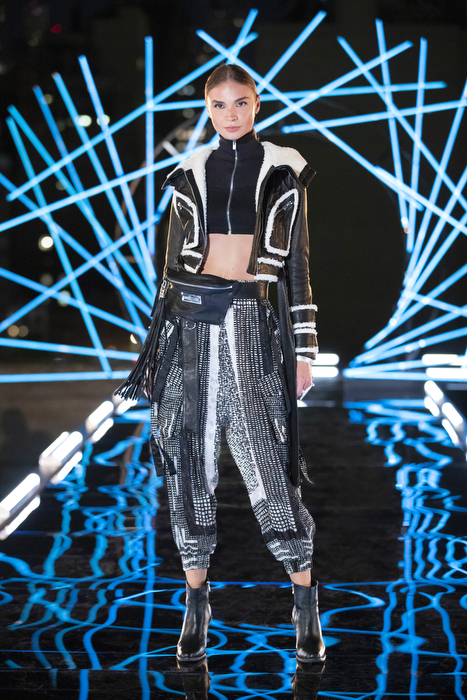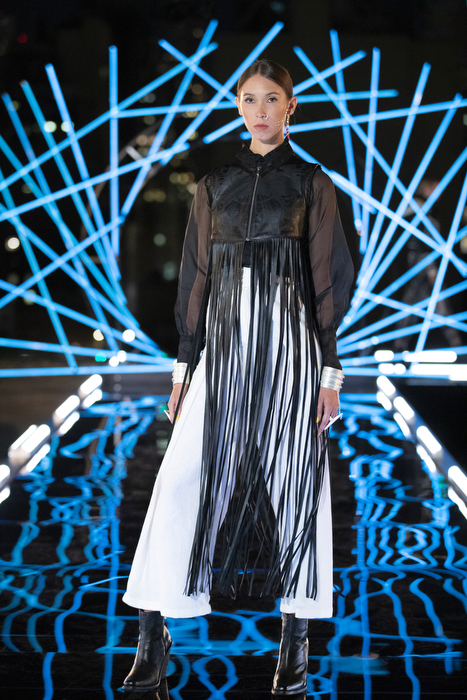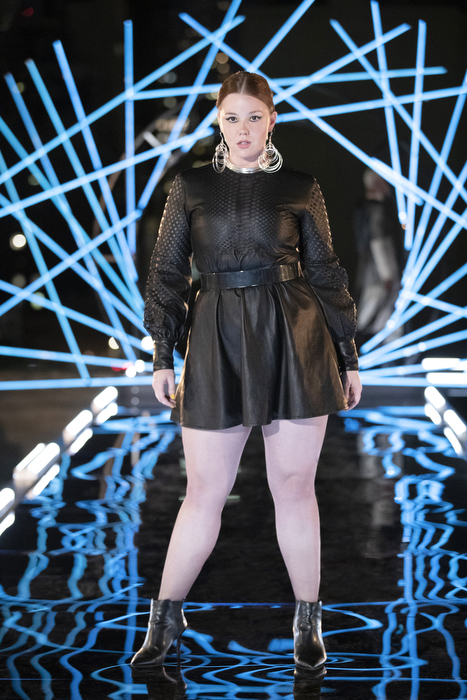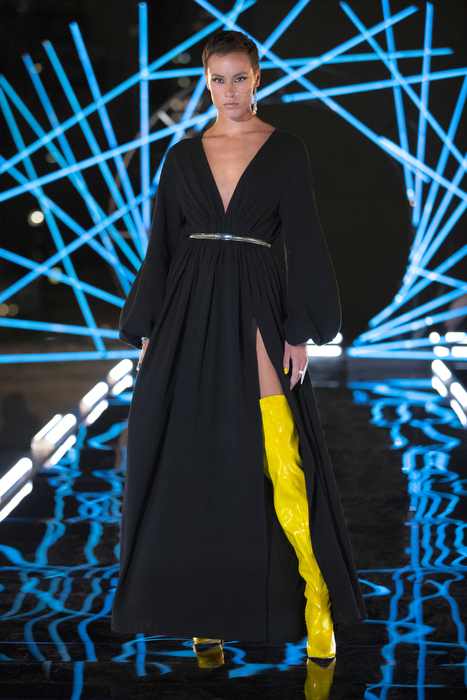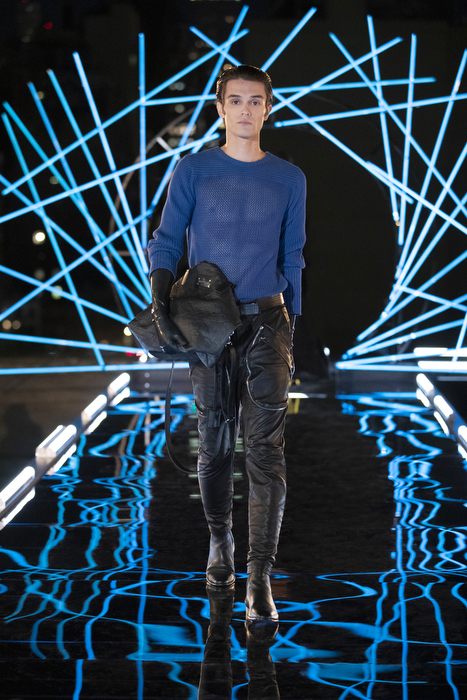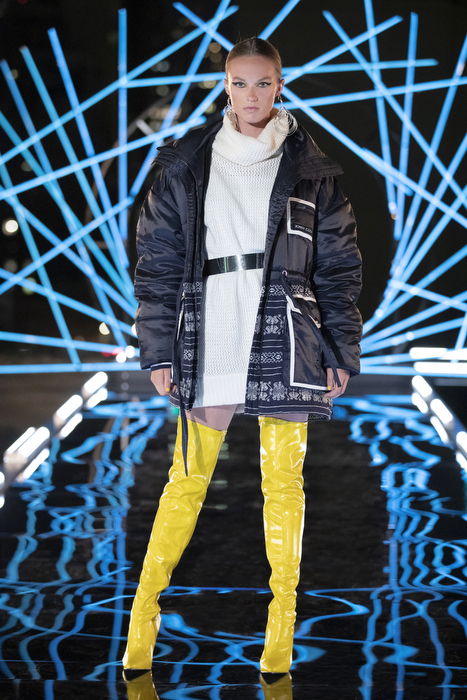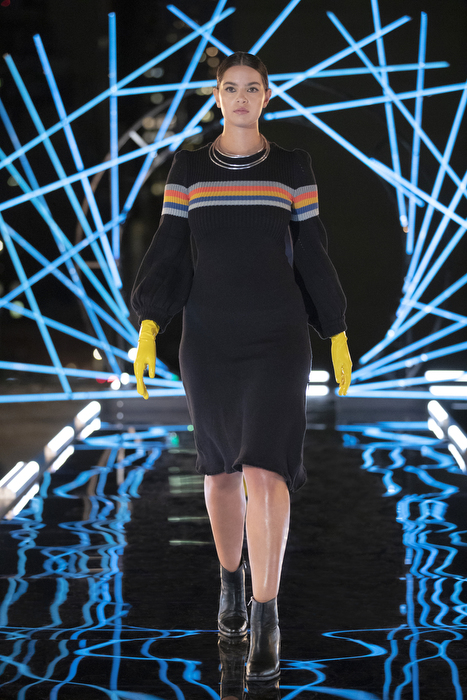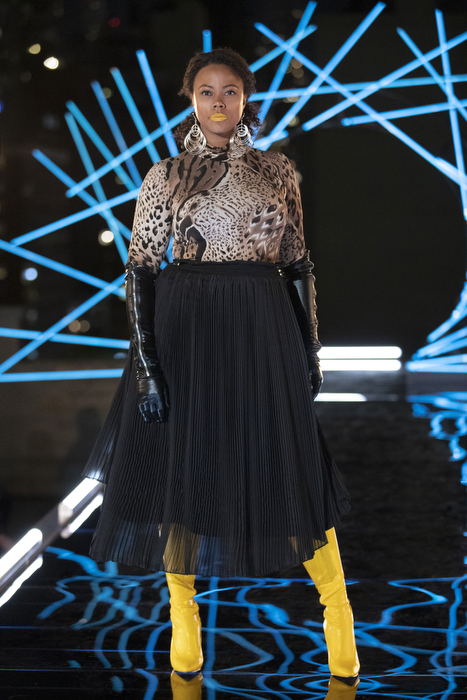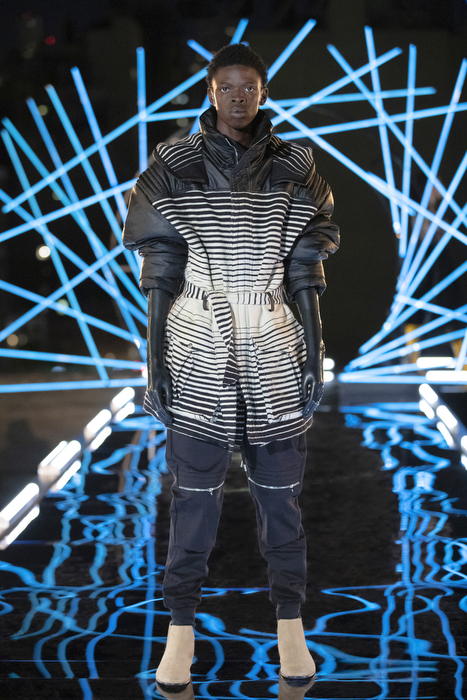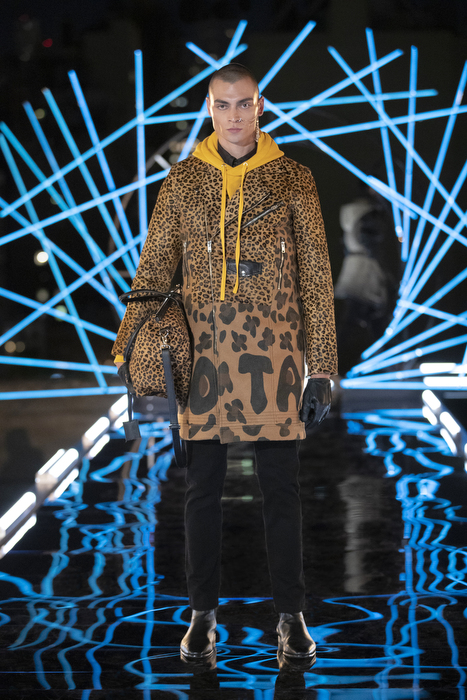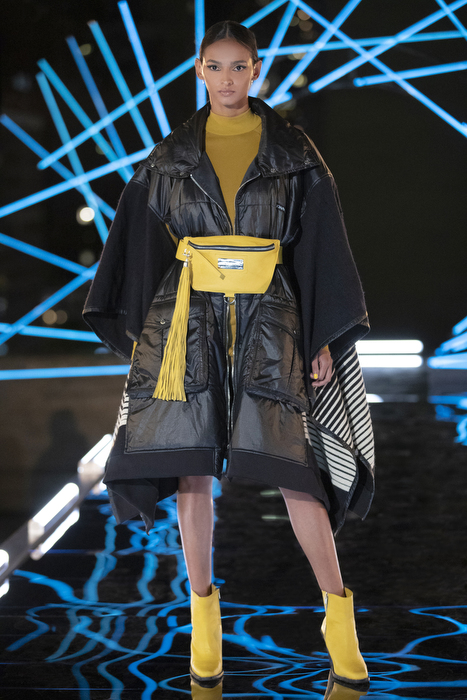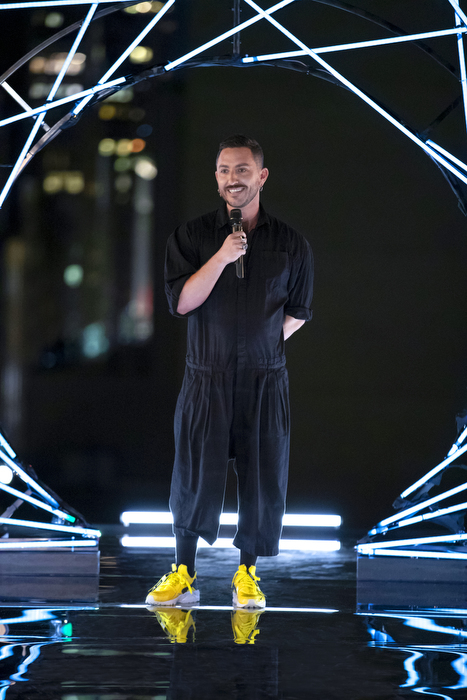 Sander Bos
In this season, there ended up being only 2 finalists who got to create and show a collection in the finale episode for winning conention! Sander Bos made it to the final 3. However, he got cut before the finale show collection. So he did not get to create and show a collection for the finale episode. And was not in the running to win. I thought he was super creative, really genius, but he definitely was not at the level of Esther (or Jonny). He still felt very student designer-y to me. I loved his background story though- he was a "flipping burgers" at a fast food restaurant prior to making it onto the show!
WAYS TO WATCH
All seasons of Making the Cut are available on Amazon Prime Video.
Amazon Prime Video comes free with an Amazon Prime Membership or can be purchasedxngoogle adsense alone.
More ways to watch found on IMDB. More detailed info can be found on Wikipedia and Instagram.
Making the Cut launched on Amazon Prime Video in 2020 and is an Amazon Original Series.
WHERE TO BUY
Making the Cut Homepage here.
Making the Cut Store here.
Previous Seasons' Collections here.
Amazon Fashion here.
All image credits in this post are copyright of Amazon Studios.